The #CrushALZ competition on the Stall Catchers citizen science game has concluded 3 full weeks on April 27. During this time the competition has been joined by 28 teams representing specific organizations, classrooms, communities and sporadically organized groups of catchers, who have contributed weeks worth of lab work already.
The main achievements of Week 3 are summarized below. You can catch up on the Week 1 and Week 2 reports on our blog, and the links to all the daily & weekly reports are on our forum here.
We have about one week left in the competition - good time to join if you haven't yet! Learn how to do that here.
Weekly achievements
Adding up to 1 week of lab time per day! The exact time that this research would take in the lab is difficult to calculate, but if we estimate that one research question takes about one year to answer in the lab, then we have already achieved in total about 14 weeks of lab time in just 3 weeks!
Week 3 has been especially active, with catchers annotating about one week's worth of data every day for the last 4 days!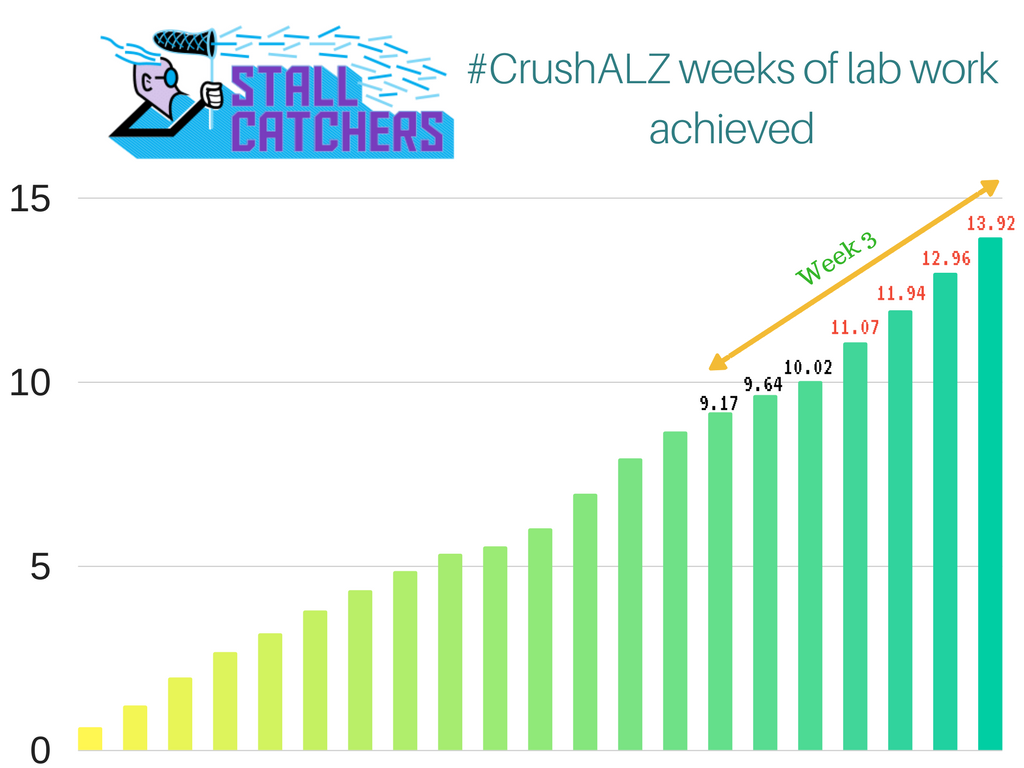 Notice how productive the last few days of Week 3 have been!
6 new teams and 47 individual catchers join #CrushALZ during Week 3! Existing teams are still growing as well, and we now have a total of 385 catchers participating in the competition.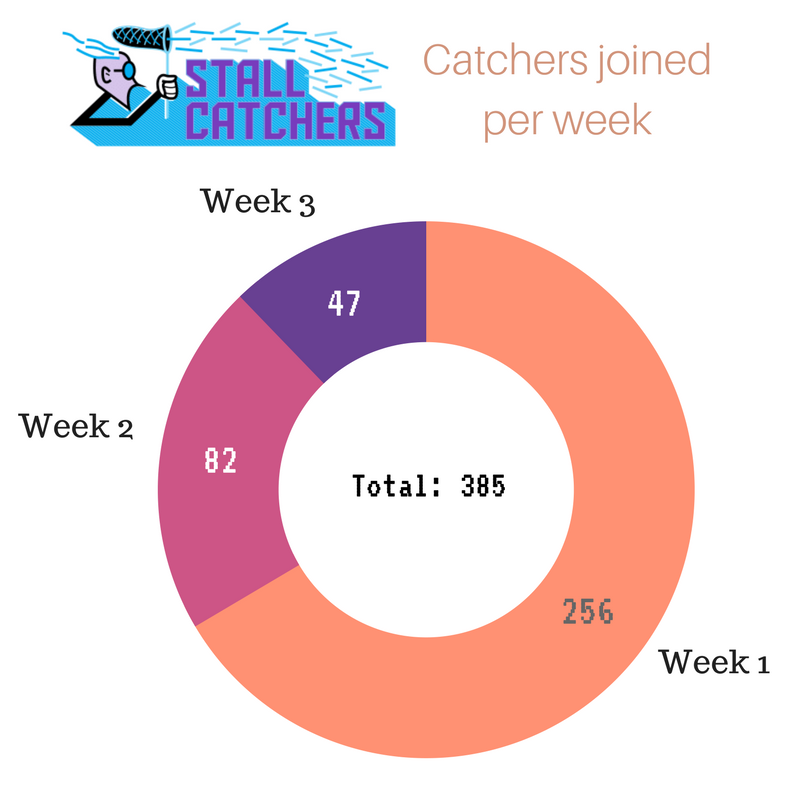 Almost 50 thousand real vessels were annotated in Week 3, which is equivalent to up to 4.5 weeks in the lab!

Week 3 leaders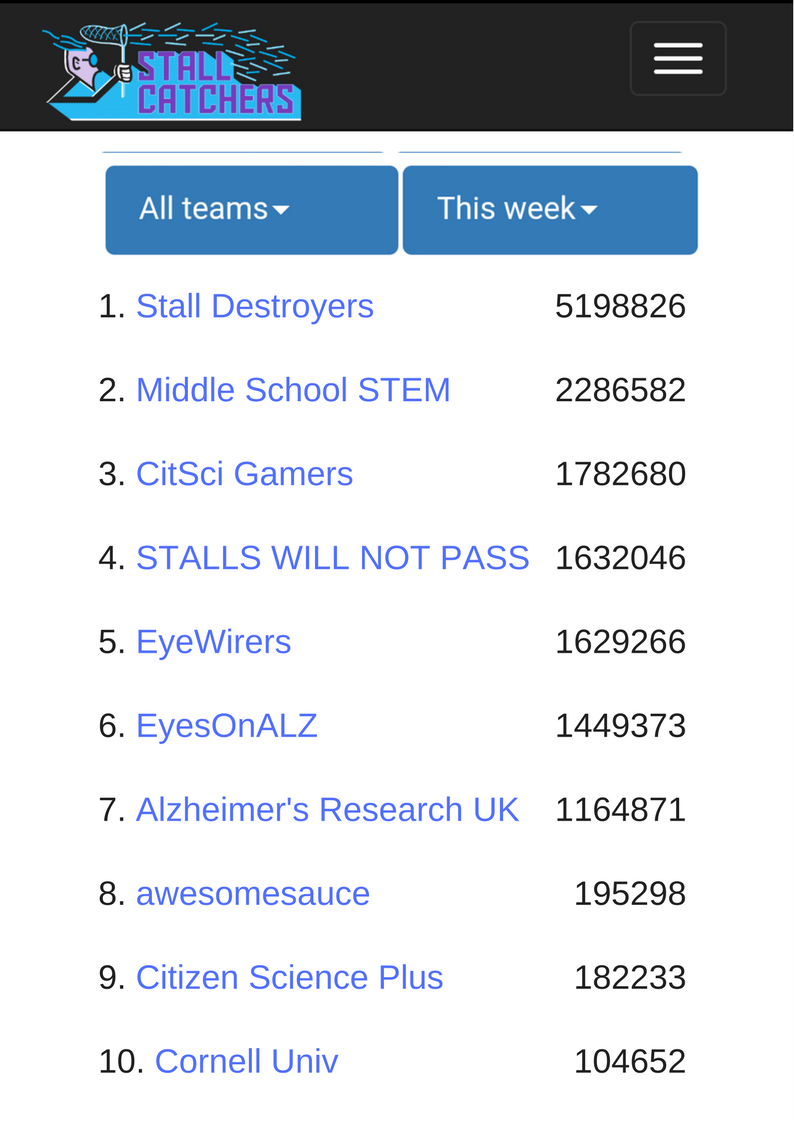 We saw one clear leader rise this week, and that was Stall Destroyers! They have been at the top of the daily & all time leaderboards for most of the week, and ended Week 3 with more than twice the points of the next team!!
Week 3 - the week of Stall Destroyers 🙃 😛
You can check the Day 19 report for some more evidence of Stall Destroyers' impressive performance this week!
Another determined community team - STALLS WILL NOT PASS - ended up in 4th place in the weekly leaderboard, followed by EyeWirers who only joined this week! It truly shows what a newbie team can do if they are motivated to #CrushALZ!
awesomesauce - another new team this week have also made it to the leaderboard in 8th place, with the old-timers making up the rest of the Top 10: Middle School STEM and CitSciGamers in 2nd and 3rd places, EyesOnALZ and Alzheimer's Research UK in 6th and 7th, Citizen Science Plus in 9th, and Cornell Univ in 10th place!
One week left to #CrushALZ! Roll up your sleeves & get catching!