Thanks to everyone who joined us for the holiday tournament, and in the spirit of Sharing the Joy, shared Stall Catchers with their families and friends!! ♡♡♡
Here's a detailed report on who was victorious ... :)
---
A total of 31 teams (from 12 leagues) participated in the tournament!!
48 catchers took part -- everyone who took part during the challenge period (Dec 22 -- Jan 1), and were part of a team, had their contributions counted towards the challenge.
In the 11 days of the tournament, we completed over 30 000 unique research movie annotations, which, when combined, gave crowd answers to almost all new movies we uploaded before the holidays -- ~50% of the Nox2 dataset, currently in Stall Cathers!
Now I am a little embarrassed to say this but... my team won! 😅
That was entirely due to the CHAMPION of the whole tournament, and a recently emerged super catcher -- Badstallsbadbad, who joined my team -- Egle's team -- about half way through the challenge 😄
Honored to have such a rock star catcher on my team!!
Here's the final standing of all the teams -- by points: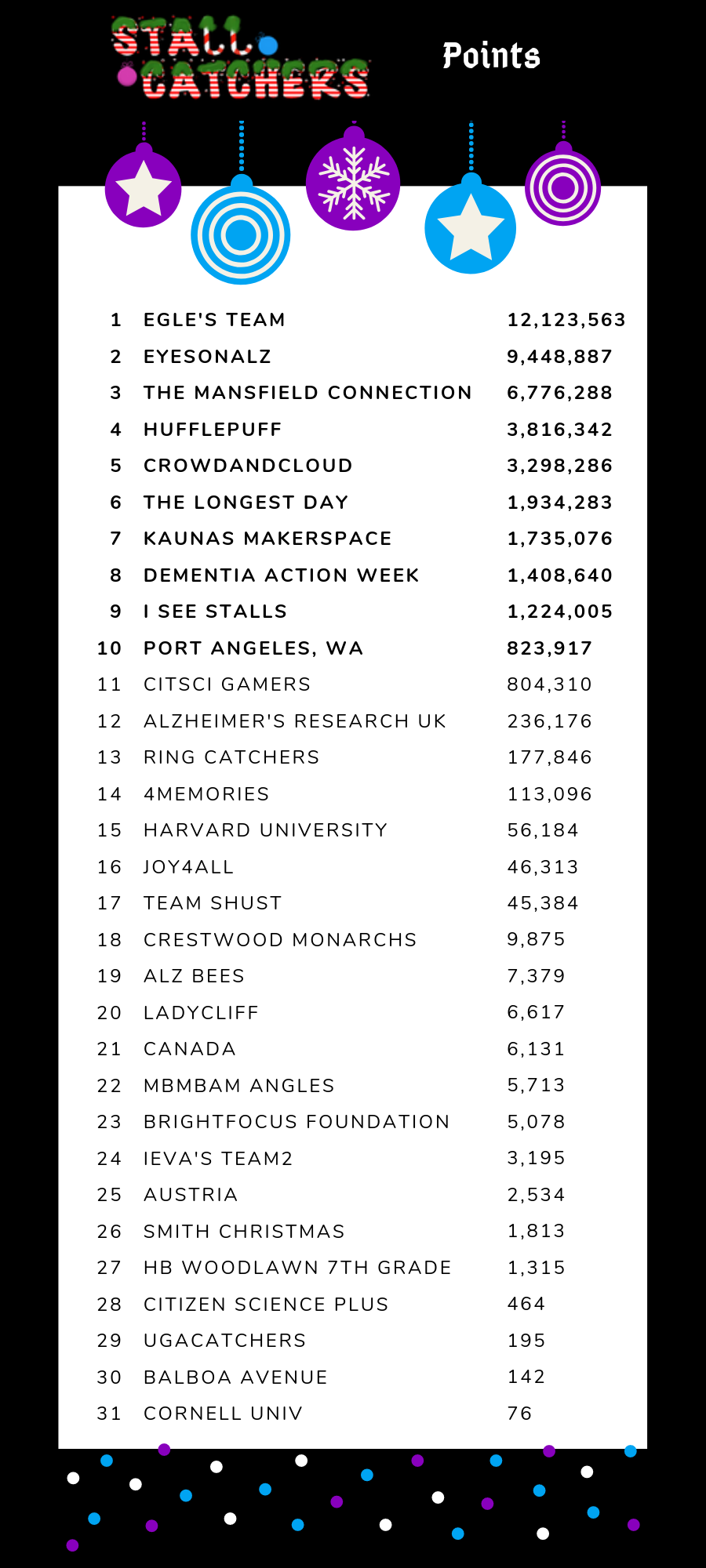 By research movies analyzed, the EyesOnALZ team, led by our legendary super catcher caprarom, won: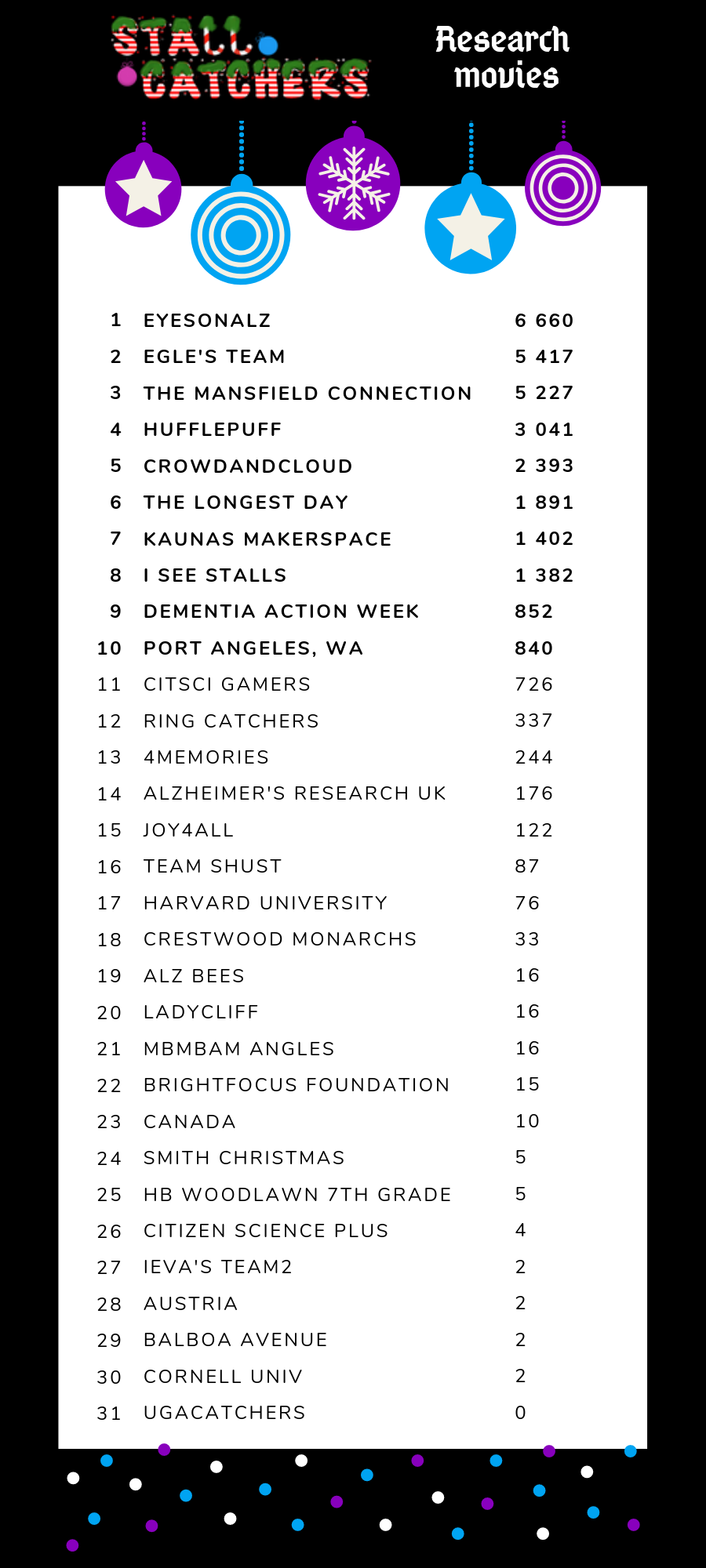 Here's how all the catchers who were in the challenge did individually, by points:


And by research movies analyzed:

Thanks to all of you again who were with us during the holidays, and throughout 2018, and we wish you a very fruitful year of catching !! ♥
***Exciting things are coming in 2019.*** *Stay tuned for a post about what's next in [Stall Catchers](https://stallcatchers.com), and one about our champion Badstallsbadbad !!!*
---