We are delighted to congratulate one of our very first catchers, who has, since the launch of Stall Catchers, remained at the very top of the leaderboards, on his birthday AND becoming the first billionaire of Stall Catchers today !!!
Happy B-day & One Billion, Caprarom !!! 💜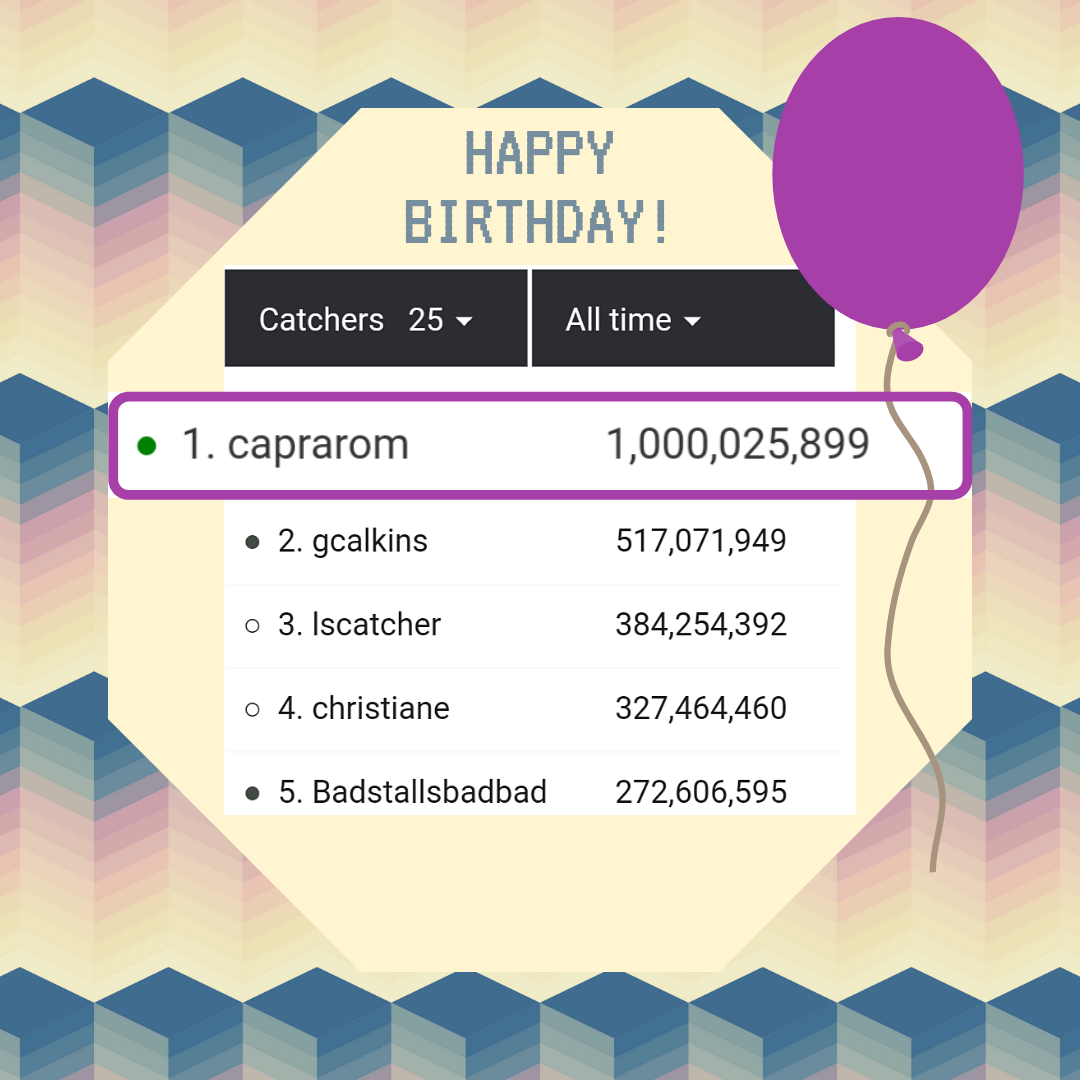 Caprarom, or Michael as he is know in real life!, was one of the first to ever join Stall Catchers, as he came directly from our "parent" project - stardust@home. A dedicated "duster", he's been looking for dust particles in aerogel for years now, is part of the "Red Team" - expert dusters, and has co-authored this paper (pdf) and the subsequent series of stardust interstellar preliminary examination reports with the stardust@home team and other dusters!
We were honored to have a chance to "borrow" his brilliant mind & keen eye for stall searching too.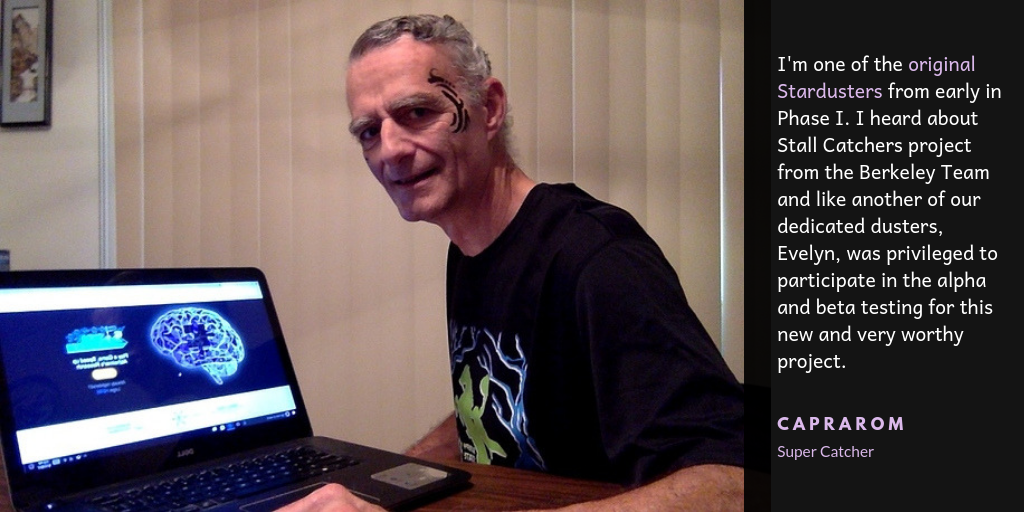 Caprarom has been featured in several articles about Stall Catchers, including this Wired article & this one at iNews.
According to himself, he spends "a solid hour and a half every day in order to maintain his #1 spot on the leaderboard", and he's done that for more than two years on Stall Catchers now!!
Needless to say, caprarom has appeared at the top of countless Stall Catchers challenges, and the EyesOnALZ team is in the all-time lead on the game because of him 💪
Caprarom still covers both Stall Catchers & stardust@home, and is, without a doubt, a super (human) catcher !!!
Mike - we are absolutely grateful to you for your tremendous dedication, superhuman effort, and delightful community presence. It is a pleasure to honor and celebrate you today, and I'm sure I am joined by many in thanking you.
Pietro, lead of EyesOnALZ
Lots of love from the entire EyesOnALZ team, and may you earn many more billions, Michael! 💜 🎉