Whether you're a Stall Catchers regular, or tried it once and never came back until now -- we hope you'll hear this call and help complete one year worth of research in a single hour...
Join thousands in the Megathon on April 13, 1.30-3.30pm ET!

What's the Megathon?
In case you missed it, the Megathon is what we call the "mega catching marathon" that we are organizing together with our friends SciStarter for Citizen Science Day 2019.
Participants will join from meetups in libraries and other public places across the US, as well as some international locations. Anyone can also join online from their home, as always!
The event will be streamed live on the EyesOnALZ Facebook page, where we will visit the different Megathon locations and feature some esteemed speakers from the even headquarters, including Lori La Bey from Alzheimer's Speaks Radio, our lead Pietro Michelucci and the biomedical research lead from Cornell Chris Schaffer, and others.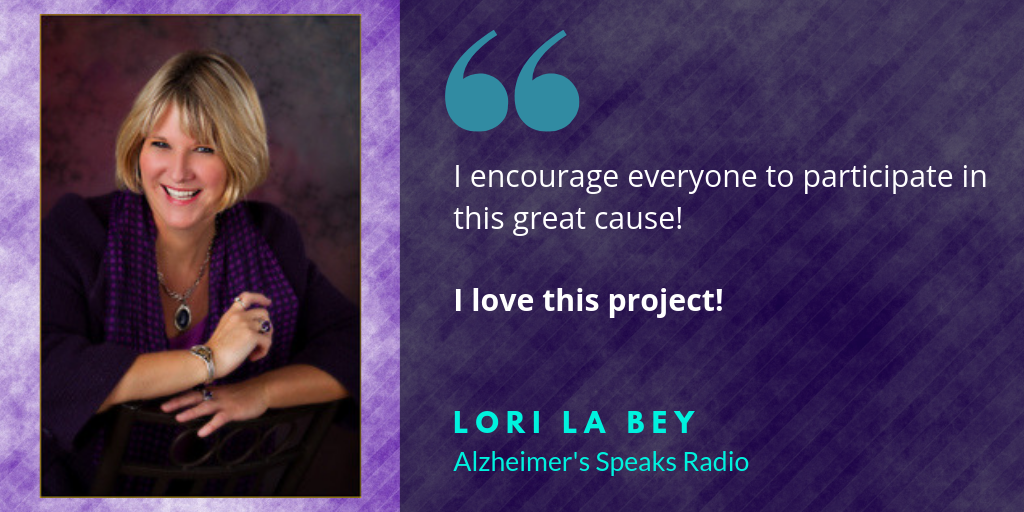 Why is it important?
We need your help to answer a key research question about Alzheimer's disease. We believe we can achieve this goal and complete an entire year's worth of research in a single hour. Once we do this, we can repeat it over and over again, until an effective Alzheimer's treatment can be found.
The research question we're asking with the Megathon dataset is whether stalls occur more in the brain of mice that have high blood pressure, and whether that stalling can be reversed. If true, this could eventually lead to a preventive treatment for people that are at a higher risk of developing Alzheimer's.
When is it?
The Megathon will take place 1.30 PM - 3.30 PM ET / 10.30 AM - 12.30 PM PT on Saturday, April 13. Check the time in your time zone here.
Here's the detailed schedule:
* 1:30 PM - 2:00 PM ET / 10.30 AM - 11.00 PM PT
Live stream begins on Facebook. Panel of speakers at the headquarters, introducing the research question, meeting the researchers. Meetup participants settle in and get ready for catching.
 
* 2:00 PM - 3:00 PM ET / 11.00 AM - 12.00 PM PT
Catch catch catch!! The "golden hour" of catching begins. Our goal: analyze an entire dataset within the hour -- enough to answer a key research question about Alzheimer's. Live stream features other Megathon sites across the US and the World.
 
* 3:00 PM - 3:30 PM ET / 12.00 PM - 12.30 PM PT
The research result is announced and explained by the lead Cornell scientist, Chris Schaffer. Overview of the challenge leaderboards and top catchers and teams!

Where is it?
Literally anywhere! Your home, your library, your local pub... There are a number of meetups happening already, most of them in public libraries across the US. You can check if there's an event near you on the SciStarter's event finder!
You can also organize your own meetup, and get your community, friends and family involved! See this step by step guide for meetup organizers to help you. Or, you can just join from the comfort of your home!
Important! If you're from Redmond, WA or surrounding areas, you have a unique chance to participate in the Megathon at it's headquarters -- Building 92 in the Microsoft Redmond Campus. If you'd like to attend, please RSVP here. You can also find more info on the Facebook event.
How do I join?
Simply log into Stall Catchers from 2.00 PM ET / 11.00 AM PT on Saturday from wherever you are, and catch away! Everyone who plays during that time will be automatically included in the challenge, and help us reach our important goal.
If you'd like to organize a meetup for your community, check out this guide. We also have guides tailored specifically to librarians, retirement community activity professionals and teachers. So if you're one of them, just grab the guides you need at the links!
❓ Also, check out the constantly updated FAQ about citizen science day, where you can browse and add your own questions.
📧 If you have any further questions or need help setting up or inviting participants to your event, do not hesitate to email us at any time at megathon@eyesonalz.com.
That's it! That's all you need to know to participate in the Megathon. We hope to see you next Saturday -- WE NEED YOU! :)
---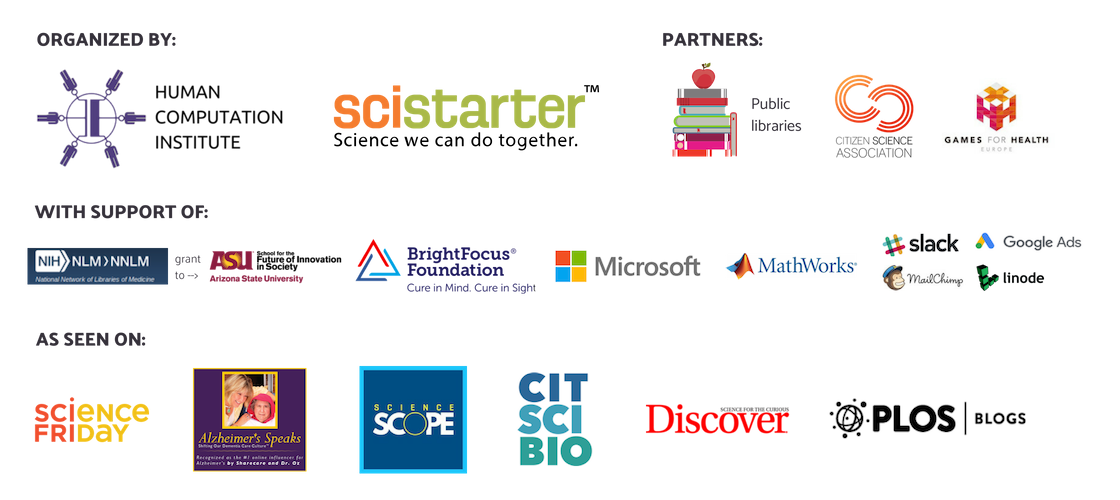 ---
---