Today, one of our team, Claire, brought Stall Catchers to a science club at the Patcham Junior School in Brighton!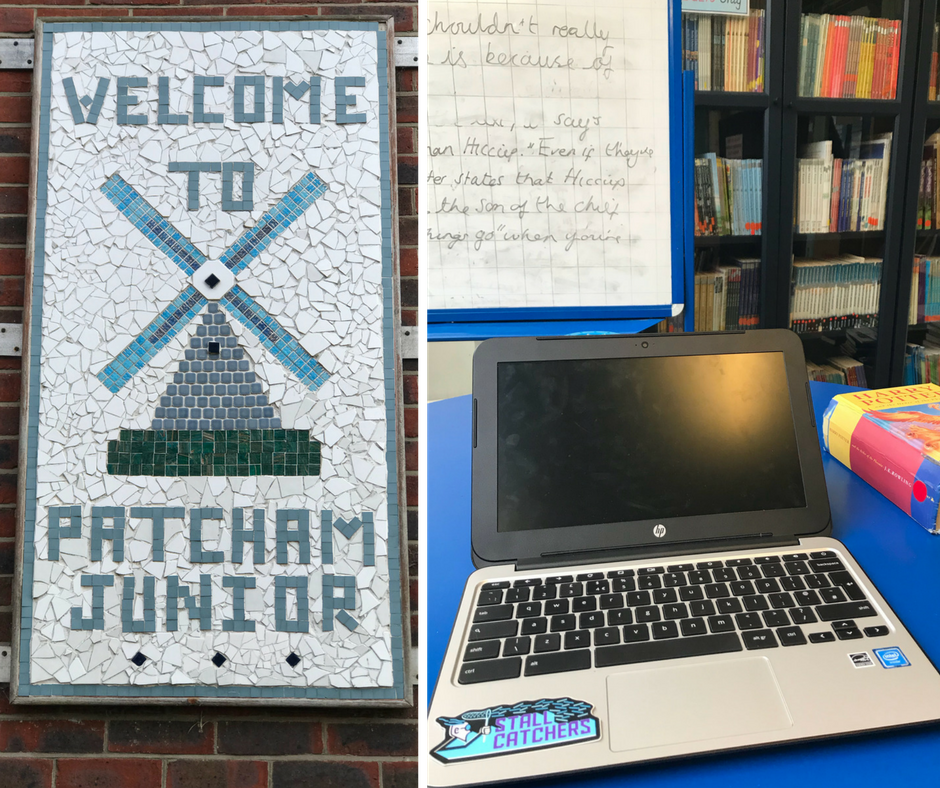 Claire presented Stall Catchers to junior kids (10-11 years old). Here's what she said after:
I was impressed by their knowledge. They were asked if they knew what citizen science was and one kid answered it was about people helping scientists. The teacher mentioned amateur scientists and asked if someone knew what it meant. Again, first answer was correct, they also said it was unpaid science and someone said : 'this is not acceptable' (as a joke, made me laugh).
When talking about Alzheimer's, 2 out of 19 kids said their grandparent was affected. One almost cried worried she could get it !
Despite some technical difficulties, they liked their science club tonight overall, and a bunch of 4 kids were really into it. I brought a few stickers for them to take home.
Thinking of doing the same at the high school next! And - good prep for our school competition that might be coming some time this year ... 😇