We did it! The International Catchathon for 2023 has been wrapped up in a bow 🎀
Thank you SO MUCH to everyone who joined this years Catchathon, it was a blast playing with you all!
We were so happy to see everyone for the Final Hour online hangout! We got to hear from some dear friends about how this Catchathon went for them and celebrate our successes together.
We were analyzing the Crowdbots data TWICE as fast as last time! And that's without any Bots!! (Well, we aren't sure. There may have been one. To be continued…👀)
Here's an overview of some basic stats from this year.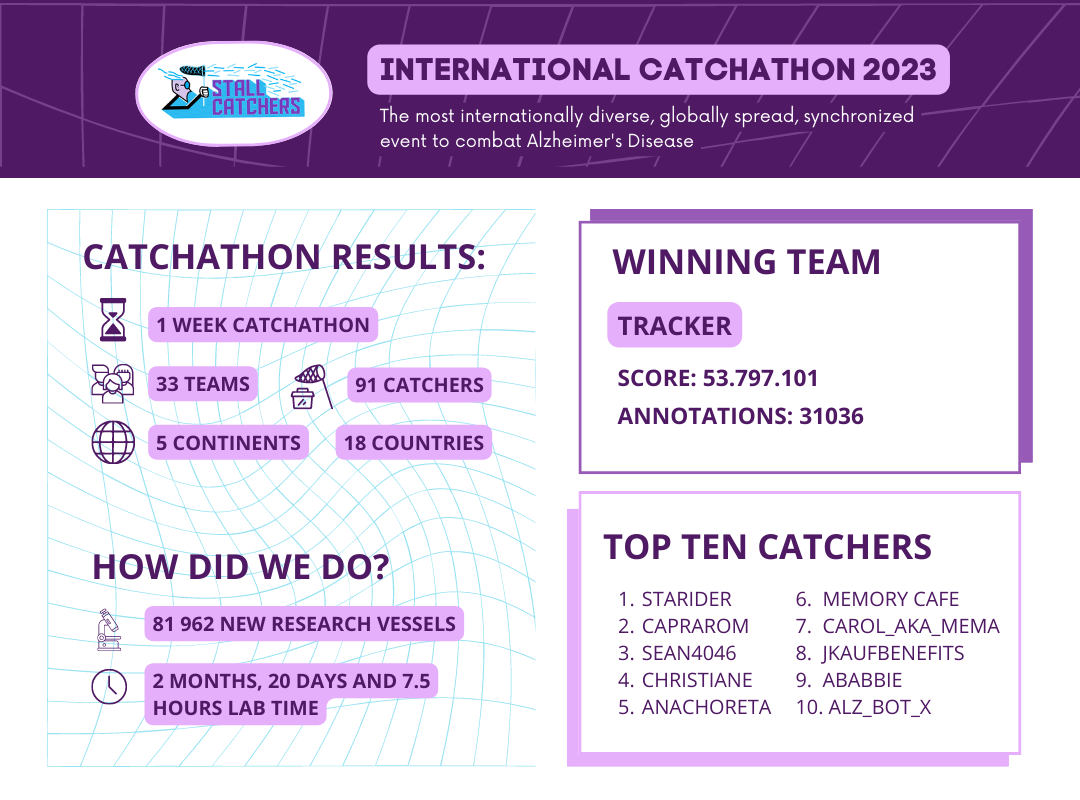 We also got some suggestions we're excited to implement. More random opportunities for Double Points maybe?😉

We'll be giving you a more in-depth look at the results and sharing some more fun details with you next week. Keep an eye out!
(Also, we got about half way through the dataset, so if you still have an itch to catch some stalls, go do it! We will be, too😁)